It all started in Graduate school...
We met at our grad school orientation party.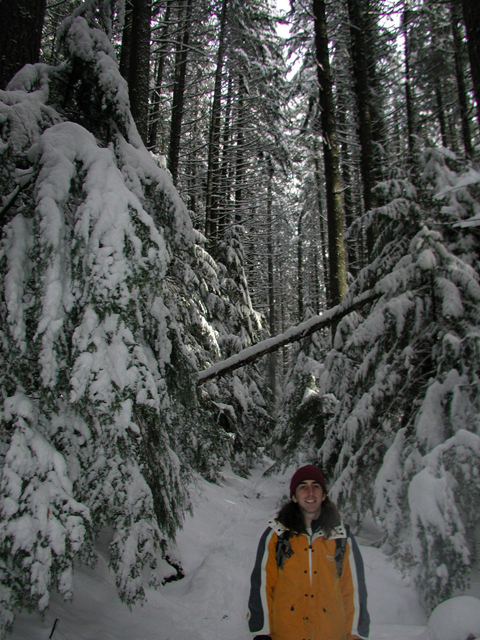 Like many other grad students who were meeting faces for the first time, I was looking for genuine people to establish friendships with. However, I had no idea that I was going to meet my soul mate.
My new friend, Suzanne, and I walked out the door and saw Adam, laughing and joking with an old friend, Arnab, who he happened to know from TX. Suzanne and I walked up to them (we had been sharing a bottle of wine that night) to see what was going on. We easily fell into conversation and I knew right away there was something special about Adam. He had this great smile and was very social, funny, and interesting. We had a few more conversations that evening and didn't talk until we saw each other in stats class. Our offices were in the same building, so we ended up seeing each other pretty frequently. We started hanging out outside of school to see music, go hiking and camping, and to party. He became my best friend. If I ever felt bad or just needed a hug,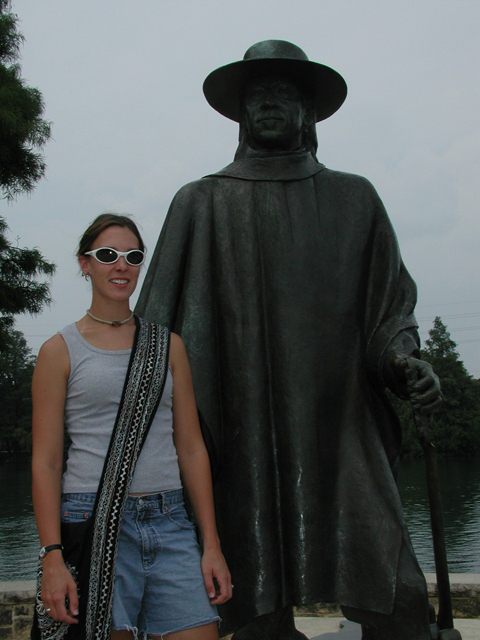 I could always count on him. He was always there for me and it was awesome!
After a year of grad school, we decided to rent a place together. We spent the following Christmas apart and when we came back to Seattle, we realized that we both missed each other so much. We officially became a couple in February 2005. The first few months of our relationship were tough because Adam had to complete his field work near Mt. Rainier, so we spent most weeks apart. We graduated that June and I drove back east with my family. Adam joined us later that summer, I bought a car, we packed up most of my stuff, and drove cross-country with our destination set back to Seattle. We just couldn't get enough of the Pacific Northwest!
We took a leisure 3-week trip, approximately 5,000 miles, so we could sight-see and visit family and friends along the way. We would have made it to New Orleans (my first time), but unfortunately, Hurricane Katrina prohibited that trip. We will make it there together eventually. We spent a week and a half with Mom and Dad Mouton right outside Austin and had a spectacular time. Then we drove due west to New Mexico to see Carlsbad Caverns, White Sands, up to Utah to spend some time in Zion, then Salt Lake, Idaho, into Oregon and finally Washington. It was good to be back!
We lived with Julie's older sister and her family until we found jobs and could afford a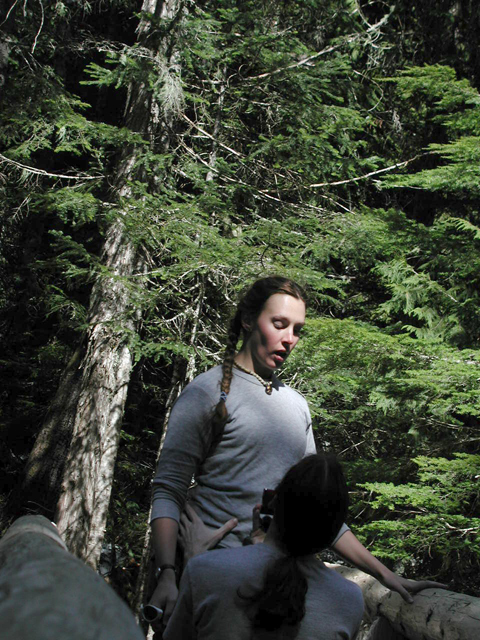 place of our own. Seven months later we got engaged. I took her to Mt. Rainer for a few hikes to find the right place to propose. I found a bridge that overlooked a waterfall and setup the camera on remote to catch her in the moment. BHAM, I did it and it felt good.
Not long after, we found a house together, moved in and the story goes on.